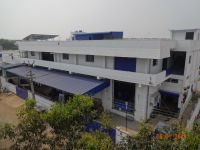 CLEANTEK is an ISO 9001:2015 certified company, is a prominent Manufacturer, Exporter and Supplier of a proven range of technologically advanced Cleaning Products. Our range of products includes Dust Collection System, Unit Dust Collector, Industrial Vacuum Cleaner, wet & dry vacuum cleaner, welding fume extractor, Soldering fume extractor, oil mist collector, Powder & granule conveying system, Ring blowers, Centrifugal blowers, Side channel blowers, wood dust collector, Industrial Blowers, SAW Flux Recovery Unit etc. These products are used in for different industries like Automobile, Textile, Food & Pharma, Engineering and Rubber industries. We follow elevated industry standards for manufacturing these products in compliance with set industrial standards, thus find application in various industries. With our excellence, we have covered major markets of Asia. In India, we have marked our prominence in Coimbatore, Chennai, Bangalore, Trichy, Madurai, Nagarkoil, Salem, Erode, Hosur, Hyderabad, Tirupati,Pune,Gujarat, Madhya Pradesh, Uttar Pradesh, Delhi, and many more.
Established in 2006, CLEANTEK is headquartered in Tamil Nadu, India. Mr. A. Krishnamoorthy, the CEO of the organization has given a distinct edge to the organization in the global market. His enterprising skills and industrious efforts assist us in achieving complete client satisfaction and credibility. With a vision to serve our client's industrial clean air needs, we come up with gamut of innovative products that are highly durable, well designed and are well-known for their performance.

Customer satisfaction
For us, customer satisfaction is at the core of the program. Our commitment and dedication towards delivering the best to the clients have enabled us to gain a rich and growing customer base. We are a growth oriented organization making constant efforts to expand our market reach. Presently, we export our products to UAE, South Africa, Australia, Singapore, etc. Read more...