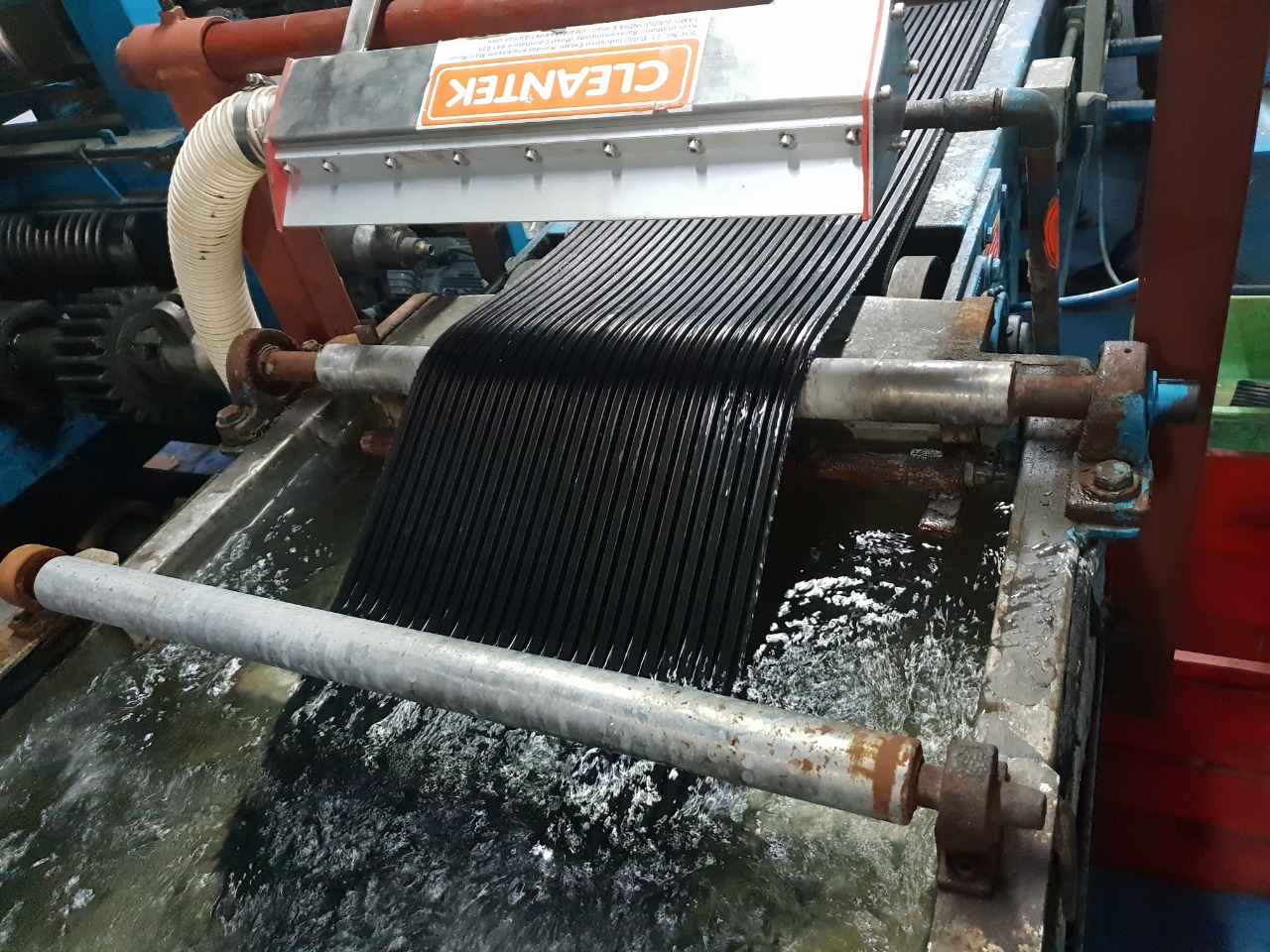 Air Knife:
Air Knife is highly efficient industrial equipment which is used for removing dust and debris from the surface of products which pass below it over a conveying belt. Air Knife utilizes pressurized air at high intensity which passes through the laminar airflow uniform sheet. This laminar sheet is responsible for uniform, streamlined flow of the air which passes through the inlet. This high intensity pressurized air effectively cleans the surface of the product from particles which are lightly suspended over its surface.
Air Knife is used in many industries due to its efficiency and low power consumption which make it apt for debris and dust removal applications. Following are a few tips that can greatly help manufacturers and suppliers looking for this efficient Cleaning Equipment:
There are many Air knife Manufacturers in the market therefore make inquiries about the prominent ones who hold expertise as well as experience in Air Knife production.
Before you set out for buying an Air Knife, you must have basic knowledge about its working and internal design structure.
You must go through expert reviews and take advice from people who have installed this equipment in their industrial set-up before choosing a particular brand.
Air Knife is available in two basic designs namely Compressed Air powered Air Knives and Blower Powered Air Knives. It is important to have sufficient information about a particular design's specification in your mind.
Last but not least, after buying this equipment, check whether or not it is properly functioning and then only sign the delivery paper and make the payment.
An air knife is a pneumatic air tool used to blow off liquid or debris from products. Cleantek design and manufacturing various ranges of airknife with high pressure blowers suitable for drying and water and dust blowoff applications.Air knife used for drying water Particles from Bottle, Pouch, package,glass parts etc.
Stainless Steel & Powder Coated Version Construction
Uniform and Steady Airflow and constant Pressure
Air gap slots can be adjusted as per your requirements
Maintenance Free & Safe to use
Low power consumption.
Air Knife Applications:
Bottle Cleaning
Drying or blow-off,
Debris blow-off/static control, coating control
Cleantek is amongst the prominent Air knife Manufacturers in India. It is also engaged in the manufacturing and exporting highly efficient Industrial Equipment such as Industry Dust Collector, Pneumatic Conveyors, Wood Dust Collector, Industrial Vacuum Cleaners, Fume Extractors, Vacuum Loaders, Wet Vacuum Cleaner, Regenerative Blower etc. Log on to https://www.cleantekindia.com/Products.php?id=Blower%20Air%20knife for more information about the offerings of the company.
This entry was posted on February, 06, 2014 at 11 : 57 am and is filed under Air Knife. You can follow any responses to this entry through the RSS 2.0 feed. You can leave a response from your own site.