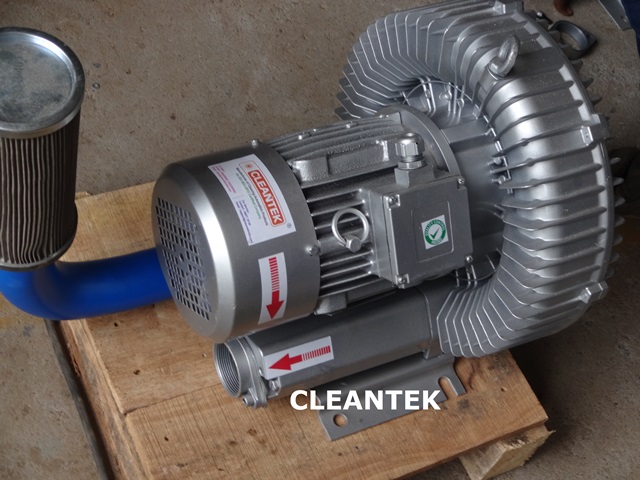 With the introduction of Regenerative Blowers, a new definition was created as far as air handling equipment is concerned. Regenerative Blowers are extensively used in heavy industries and different chemical and environmental processes as well. Operations like dust and smoke removal, sewage aeration, soil vapor extraction, packaging, lifting, etc., where high amount of low-pressured air or vacuum is required, demand the use of Regenerative Blowers. So, here is a comprehensive guide to these Regenerative Blowers:
What Are Regenerative Blowers?
Regenerative Blowers are the machines or compact units that deliver clean and oil-free air by moving it through a non-positive displacement method. The positive displacement devices fitted in these units trap the air and move it forcibly in a given direction to a particular distance. Regenerative Blowers are simply the replacements of vacuum pumps.
Working Principle Of Regenerative Blowers
Regenerative Blowers comprise of impellers that are driven by an electric motor. The impellers have blades around their perimeter and rotate inside the housing. Air enters the compartments through an inlet port. With moving blades come in contact with air, centrifugal forces are created which pushes the air outward toward the housing. The pressurized or compressed air then reaches the base of housing. The impellers rotate several times and repeat the action. The compressed air, finally, is discharged from an exhaust outlet.
Advantages Of Regenerative Blowers
The efficient designing of Regenerative Blowers leads to minimal energy wastage.
As there is no need of oil as a lubricant in these Blowers, the air that is supplied is clean and free from compressor-induced contaminants and moisture.
With the movement of air through the blower, intense internal friction is created leading to considerable heat, which can be also used for drying.
As the Regenerative Blowers create vacuum, they can be used for holding parts together in fixtures.
Regenerative Blowers are highly reliable as they have very few moving parts; therefore, there is less wear, tear, maintenance and downtime involved.
Regenerative blowers are also called as ring blowers, side channel blowers, vortex blowers.
To get highly efficient Regenerative Blowers, Cleantek is the right destination. The company is one of the leading Industrial Ring Blower Manufacturers In India. It offers a wide range of solutions like Centrifugal Blowers, Industrial Dust Collector, Fume Extractor, Pneumatic Conveyors, Industrial Vacuum Cleaners, and many others. For more details about company and its offerings, log on to http://www.cleantekindia.com/.