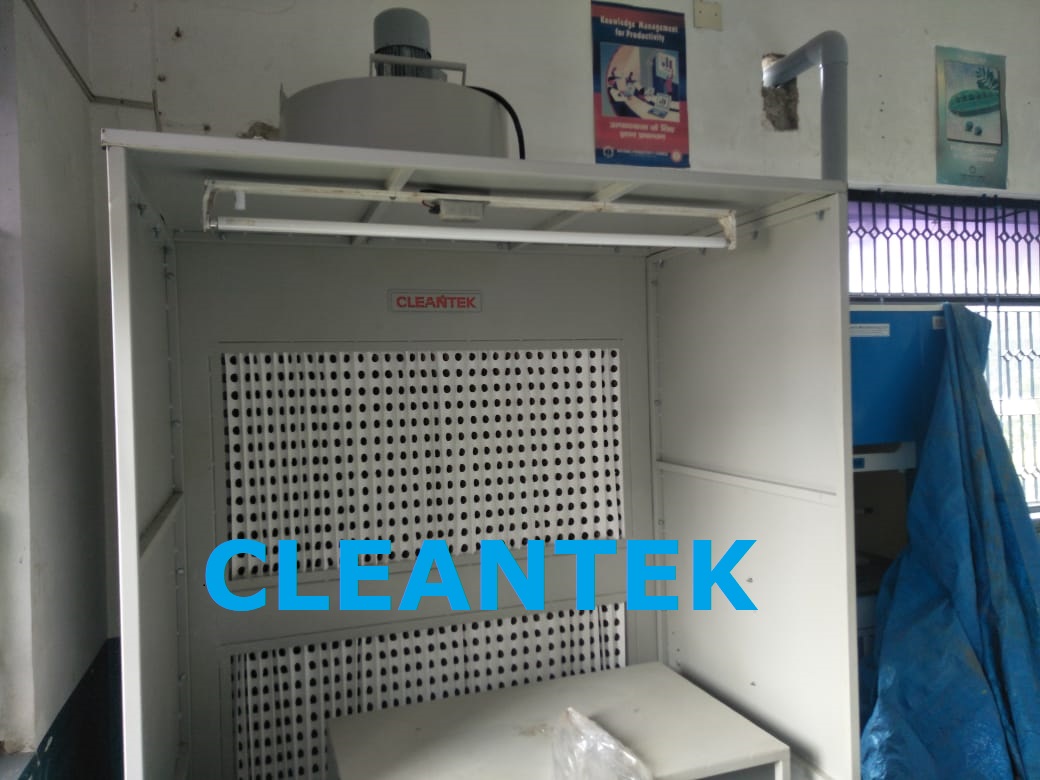 Paint Booth Manufacturers:
We are the high quality paint booth manufacturers in south India.Cleantek Dry type spray booth is an enclosed workstation designed for the capture of aerosol and spray paint overspray and fine mist fumes. The system filters overspray using a paint arrestance prefilter and exhausts harmful VOC fumes outside to protect operators.
Dry type models used in Common applications included Pumps, motors, valves, gear boxes, toys mfg, manufacturing coatings and other airborne fume applications.
Advantage of Paint Booth:
Reduced Operating Cost.
Simplest way for protecting your work environment from hazardous paint mist.
Safety of your employees.
IT Help maintain the air in your shop clean.
Spray booths help to stop accidental overspray that could result in any fire or explosion.
Increased productivity.
This entry was posted on March, 24, 2017 at 19 : 15 pm and is filed under Fume Extractror. You can follow any responses to this entry through the RSS 2.0 feed. You can leave a response from your own site.