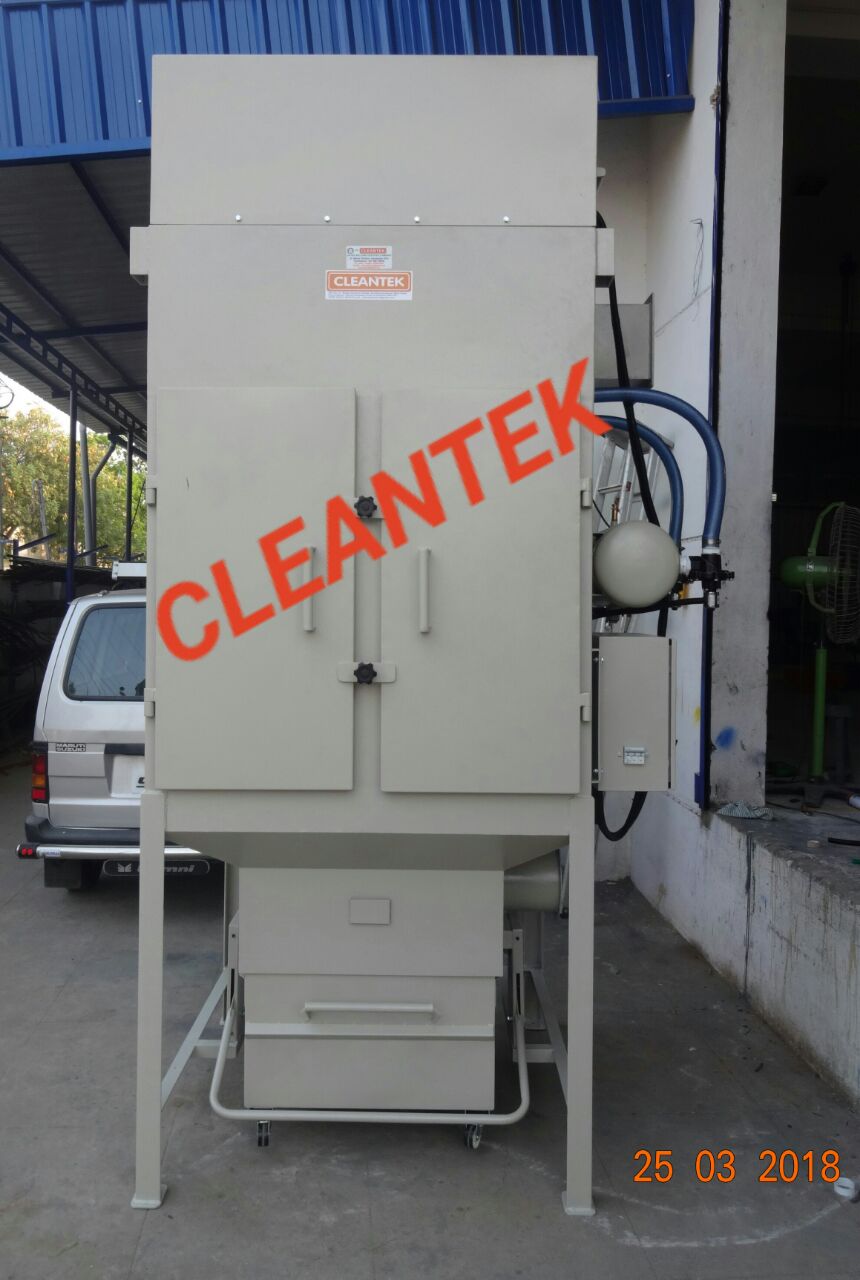 In certain industries including pharmaceutical, chemical processing, metal, agriculture, wood and food, the surrounding air in the working location remains harmful for the normal breathing of the employees. Several chemicals, gas, dust, dirt, and debris often float into the air which makes breathing compromising for people and harmful for the equipment too. Hence, using dust collectors becomes necessary in such a scenario. It is used to remove various contaminants from the air and to provide clean air into the factory.


Are you planning to place some orders to the veteran dust collector manufacturers of the industry? You are going well as its use in your factory or workplace can bring you certain benefits. Read below.


Benefits offered by dust collectors:
Anyone who breathes contaminated air that is filled with gas, chemical, debris, dust or dirt, his lungs get damaged slowly. Other than this, if your factory machines are into such polluted conditions for days, the contaminants get coated on them which may cause a fire hazard. The use of dust collectors is mandatory to make the air clean and to improve safety conditions for every living and the non-living thing inside.


The equipment has various holes on them for air passing. When debris, dust, and dirt get collected on them, those making their ways to get inside the machines. Thus interferes with their performance. Machines start working slow and often malfunction or break. And, compromised machinery requires a lot of maintenance. Using dust collectors you can get optimal performance from your machinery.


Throughout the process of manufacturing, various types of contaminants get collected on machines and products. Among those, gasses and chemicals seep into the objects and increase bad odor which can put negative impacts on the resulting product. The use of dust collectors keep the final products away from the air contaminants and help to maintain product quality.


To maintain workplace safety certain rules and regulations need to be followed. There are rules for air quality and environment conditions. Maintaining poor air quality in the workplace can cost you fines. And, your machinery and employees are in potential hazards too. Hence, your factory is in danger! Using dust collectors you can eliminate all these fear by complying with the mandatory rules and regulations issued by the government.


It's true that no one works happily when they cannot breathe easily. And, when such conditions happen to their workplace, they become upset and start looking for another job. You cannot progress with unsatisfied employees. Also, employee turnover brings monetary issues. Get a dust collector at the workplace and retain happy efficient employees.


Looking for dust collectors for your factory? 3 things to consider –

Contact experienced dust collector manufacturers in the industry. But finding the ideal machine for your factory is never so simple! You need time and experience or guidance to assess the advantages and disadvantages it may offer to your business.
Read below to more.


Dust control needs –


Every industrial need is different from the other. You too have some specific dust control needs, but how to define those?
- Identify which type of dust or contaminants get accumulated in your process
- Properly understand how the dust gets created in your factory
- Determine the needed air volume for capturing and controlling that amount of dust


These basic components need to get worked out first to make more specified decisions for choosing the perfect dust collector for your workplace. Hence, next time you look for purchasing a dust collector for your factory, keep these things in mind for a proper investment.